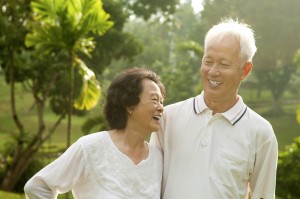 Unitarian Commons is the vision of seven Unitarian Universalists in Toronto who, as we entered our 60's and 70's, began to consider the kind of place in which we might like to live when we had lost our zeal for shoveling snow and raking leaves.
The idea of a fully accessible complex for individuals and families of all ages took root in our imaginations. We wanted a place where both the building and the philosophy fostered a vital, caring, creative community. We think there are others in Toronto who share this vision.
Our Mission is to facilitate non-profit, accessible co-housing for all ages.
Our Vision is for comfortable, affordable, accessible homes in an intentional community for people of all ages.
Our Priorities
Unitarian Commons intends to be at the leading edge of accessible housing design in Ontario.
Unitarian Commons will include an element of cohousing, tailored to the Unitarians and friends of all ages who choose to live in our fully barrier-free building.
Who We Are
A small group of Unitarians and Universalists working together
Creating affordable, accessible homes open for everyone
Fostering community by including shared common areas.
Finding a balance between individual privacy and sharing work and ideas with neighbours.
Ownership & Administration of the Housing
The ownership will be condominium with an elected board.
The administration of the housing will be part of the life of Unitarian Commons.
Common Areas Central to the Life of the Building
Natural traffic flow of the residents will lead to Common Areas
The design will support and encourage the common life within the building.
Unitarian Commons will invite friendships with our neighbours through the way the building relates to the street and to the other residents.
Private and Public Spaces
Apartments in our 20 – 40 unit building will average 800 sq ft with a living room, dining area, kitchen, bathroom and one or two bedrooms.
We hope to include a common dining room and community room with porches and gardens.
All common areas and all units will be barrier-free.
Environmentally Responsible & Energy Efficient design with organic garden areas for residents to plant and tend.