Newsletters
Newsletter August  2020
What's Been Happening?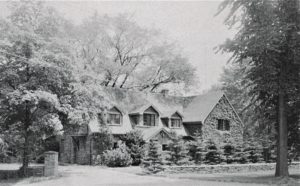 The Unitarian Fellowship of Northwest Toronto has been working with Unitarian Commons over the past year on a proposal to add cohousing units to its 90 year old stone building.  Unitarian Commons is made up of seven members from five GTA Unitarian congregations and has been working for the past several years to facilitate accessible, affordable cohousing that will be energy efficient, environmentally responsible and barrier-free. In 2020, the project received the Canadian Unitarian Council's Northern Lights Chalice Lighters Award.
The project will retain the front of the existing stone heritage building, to be used for the Fellowship Hall, a large community kitchen, meeting room and upper reading room. The three-storey addition of nine one-bedroom units on the back will have balconies that overlook the Humber River Valley.
Cohousing consists of private, individual units complete with living room, kitchen, bedroom and bathroom.  Common spaces are shared by the residents and accommodate weekly meals and community activities. The intent is that the members of the Fellowship will share the common facilities with the residents of the cohousing units and will be one community.
The Northwest Fellowship and Unitarian Commons have undertaken a Feasibility Study that includes an investigation of site planning, heritage and architectural design issues.
For more information please email northwestuchousing@gmail.com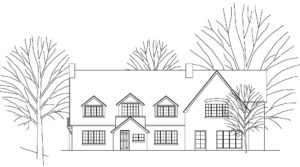 May 2020 Northwest Cohousing Project Received Award!
The Unitarian Fellowship of Northwest Toronto and Unitarian Commons were thrilled to be awarded the 2020 Northern Lights Chalice Lighters Award!
Northern Lights is a unique fundraising program jointly sponsored by the Unitarian Universalist Ministers of Canada (UUMOC) and the Canadian Unitarian Council. It provides opportunities for Canadian Unitarian Universalists to directly support growth projects in UU congregations and communities across the country.
How Can You Get Involved?
If you would like to support the first phase of this project, please contact Wilburn Hayden at south91@outlook.com for instructions about how to make a contribution and participate in the Northern Lights Chalice Lighter program.
Follow us on Facebook & tell your friends!
Be sure to check our website for more details about Unitarian Commons, and fill out our new brief survey to help us in our future site planning!  https://unitariancommons.ca/
---
Newsletter Aug  2018
This newsletter will provide an occasional update about Unitarian Commons and inform you and prepare you for the discussion.
Features of the Community Housing Project
Accessible Design for all ages and abilities
A caring community
Common Spaces for group activities
Private spaces – separate apartments
Environmentally sustainable – energy-efficient, environmentally responsible
Structured like condos, with a board of directors
What's Been Happening?
We were given a seed grant from CMHC (2016). It was used, in part, to study the availability of adequate accessible housing for children and young adults as well as seniors. Working with the Older Women's Network, we reviewed building codes and disability legislation, and talked with people in the field. The Directors of Unitarian Commons determined that there is a critical need for development of universally accessible housing which facilitates community-building among people of all ages.
We are now incorporated as a non-profit organization (Aug 2017). This was necessary to enter into any legal contracts in going forward. Current Board Members include: Wayne Walder, Lorna Weigand, Sharyn Devine, Cathy Tafler, Doug Rylett, Kate Chung, and Wilburn Hayden .
We have been in conversation with several developers, including The Daniels Corporation and Options for Homes, and looked at some sites where our housing needs could be incorporated into an existing development.
We have also talked to some churches with small and aging populations. Many such churches are considering what to do with their major asset, the church building/property. We think there is partnership potential with the right church.
The Challenges
Our process has been slow, with many insights but few tangible results to date:
Things move quickly in the real estate market; we have considered possible sites that were sold to other interested parties before we were able to act
City Planning processes are slow and complex
Most developers prefer to build larger high-rises to maximize their profits in an expensive real estate market. Our initial plan was for a smaller building, 30 units
To Address the Challenges, We Plan To:
Work with organizations who promote accessible housing who will advocate for us
Work with city politicians to help cut through the bureaucracy at City Hall
Ask our supporters to help us find possible sites and/or partners
How Can You Get Involved?
Tap into your network and introduce us to your contacts
The rule of Six Degrees of Separation means that someone you know knows someone who has information about a site that is waiting to be developed.
Email us at: UnitarianCommons@gmail.com
Consider joining our new site search committee
Prepare to participate and get involved
Learn More