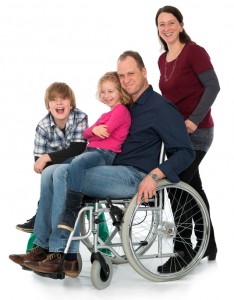 Unitarian Commons intends to be at the leading edge of accessible housing design in Ontario. Unitarian Commons is a founding member of the Accessible Housing Network, a collaboration of organizations working to change the National and Ontario Building Codes to require that all new multi-unit residential buildings be universal design (fully accessible) so anyone of any age or ability can live there.
Some of the most common types of accessible house designs are:
Visitable: A visitable home includes basic accessibility features that allow most people to visit, even if they use a wheelchair. Basic features include a level entry, wider doors, and an accessible washroom on the main floor.
Adaptable: An adaptable home is designed to be adapted economically at a later date to accommodate someone with a disability. Features include removable cupboards in a kitchen or bathroom to create knee space for a wheelchair user.
Accessible: An accessible house includes features that meet the needs of a person with a disability – open turning spaces within rooms, wheel-in shower stalls, and kitchen work surfaces with knee space below.
Universal design: Universal design aims to create housing which could be used by anyone regardless of ability or disability. It goes beyond mere accessibility, and  demonstrates an underlying commitment to including as wide a range of users as possible, including those with vision, hearing or other disabilities. When designed to be fully accessible from the outset, construction costs are increased by less than 1% above conventional construction.
Universal Design is guided by seven principles:
1.    Equitable use
2.    Flexibility in use
3.    Simple and intuitive
4.    Perceptible information
5.    Tolerance for error
6.    Low physical effort
7.    Size and space for approach and use
For more information:
From Canada Mortgage and Housing Corporation-
Accessible Housing by Design — House Designs and Floor Plans