Proposed Cohousing Project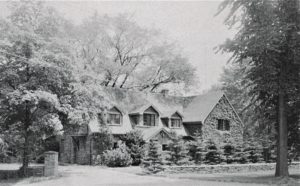 The Unitarian Fellowship of Northwest Toronto has been working with Unitarian Commons over the past year on a proposal to add cohousing units to its 90 year old stone building.  Unitarian Commons is made up of seven members from five GTA Unitarian congregations and has been working for the past several years to facilitate accessible, affordable cohousing that will be energy efficient, environmentally responsible and barrier-free. In 2020, the project received the Canadian Unitarian Council's Northern Lights Chalice Lighters Award.
The project will retain the front of the existing stone heritage building, to be used for the Fellowship Hall, a large community kitchen, meeting room and upper reading room. The three-storey addition of nine one-bedroom units on the back will have balconies that overlook the Humber River Valley.
Cohousing consists of private, individual units complete with living room, kitchen, bedroom and bathroom.  Common spaces are shared by the residents and accommodate weekly meals and community activities. The intent is that the members of the Fellowship will share the common facilities with the residents of the cohousing units and will be one community.
The Northwest Fellowship and Unitarian Commons have undertaken a Feasibility Study that includes an investigation of site planning, heritage and architectural design issues.
For more information please email northwestuchousing@gmail.com